To celebrate her successful head tumor removal Gail wanted to see the Great Barrier Reef. So that's just what we did in November. We left Waiuku where the sun goes down around 9PM to land in Cairns at 8PM in total darkness. Seems that the sun sets in Nov around 6:30PM. We had pre-booked a tour package that found us staying at Hotel Cairns, a lovely place and setting, close to everything.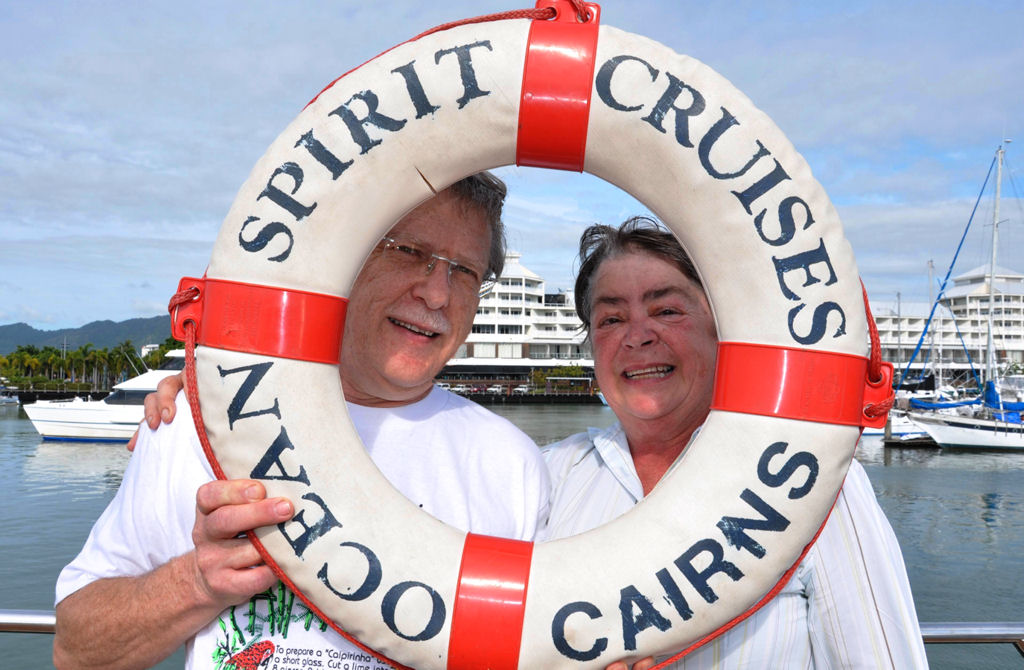 First day found us out on an Ocean Spirit boat with around 100 or so others who took to the water to snorkel at Oyster Reef and Upolu Reef. Gail thoroughly enjoyed seeing the coral and fish. I enjoyed the whole day as we were lucky and the weather was perfect for cruising the tropics.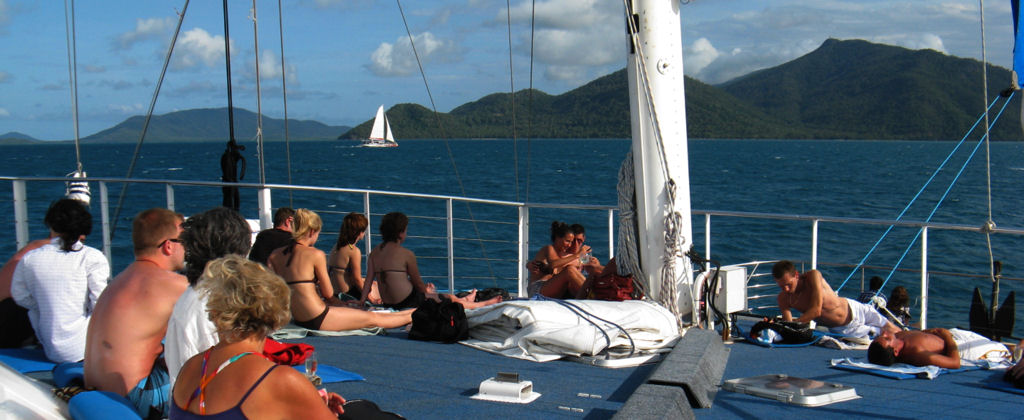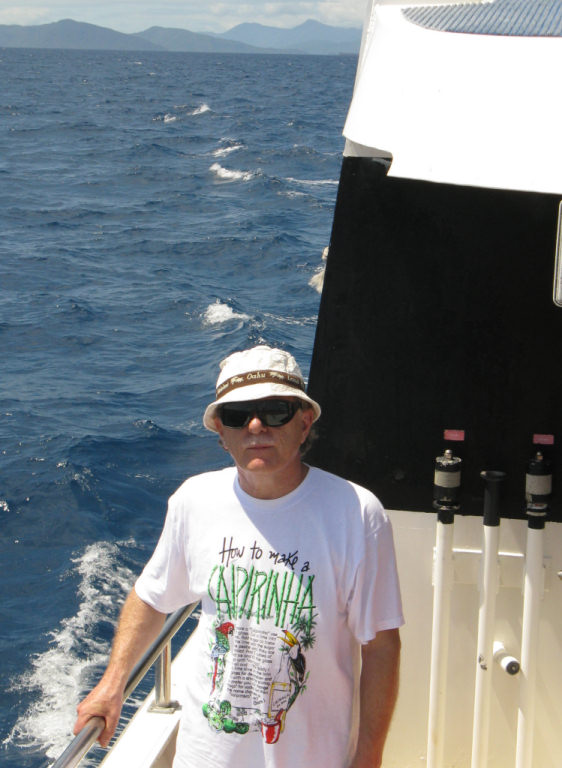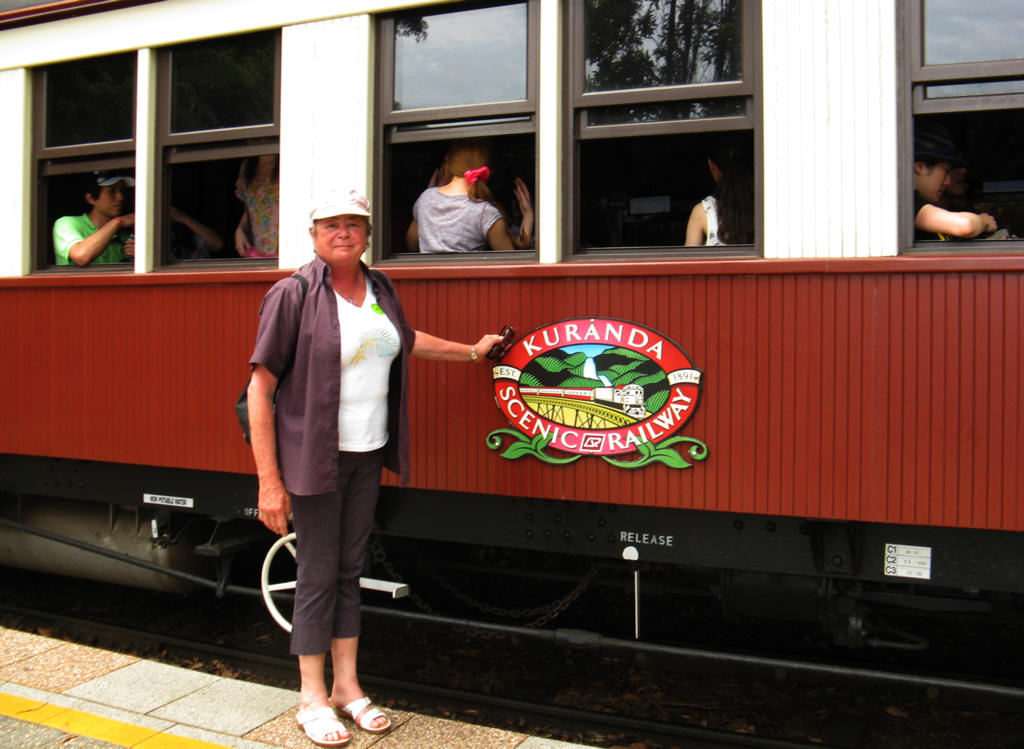 Next day we headed inland through and over a tropical forest. Took an old time train to Kuranda where we had a interesting time in Bird World. An eclectus parrot, Bentley, latched onto Gail and didn't want to let go. A helmeted friarbird kept pecking the top of my head. We were both impressed with the rare cassowarys. (Bird World video and photos) On the return we traveled by Skyrail over the tops of the rainforest and got off at two stations to walk below the canopy.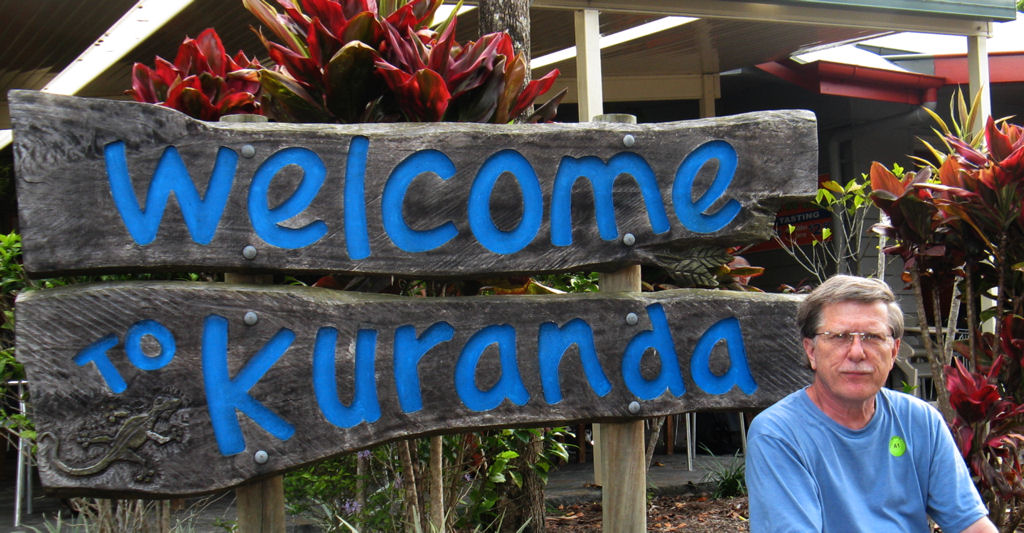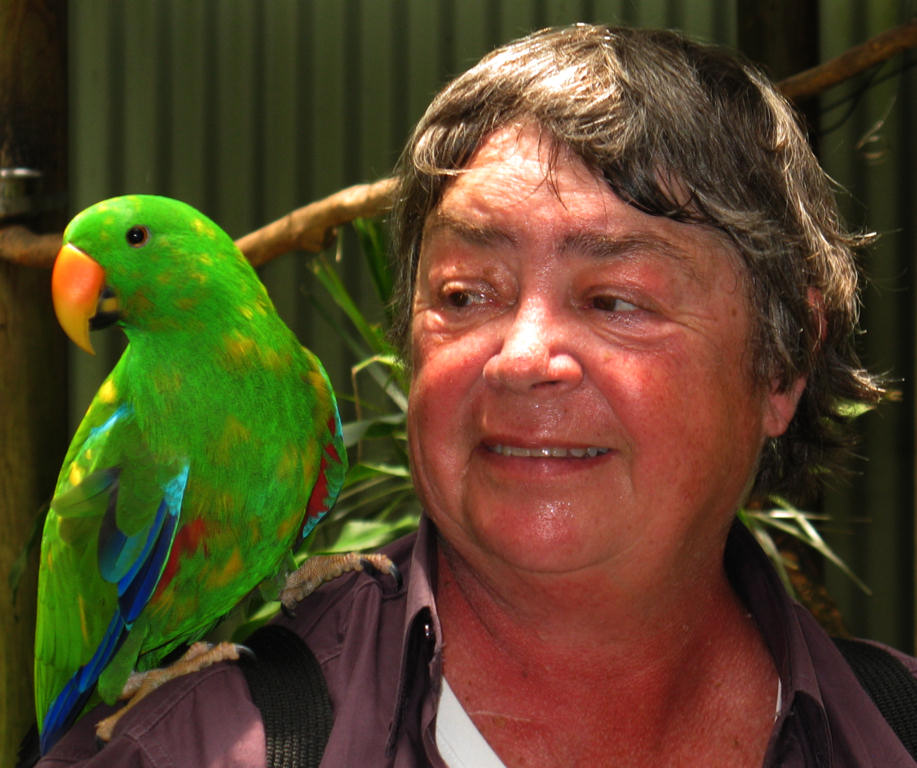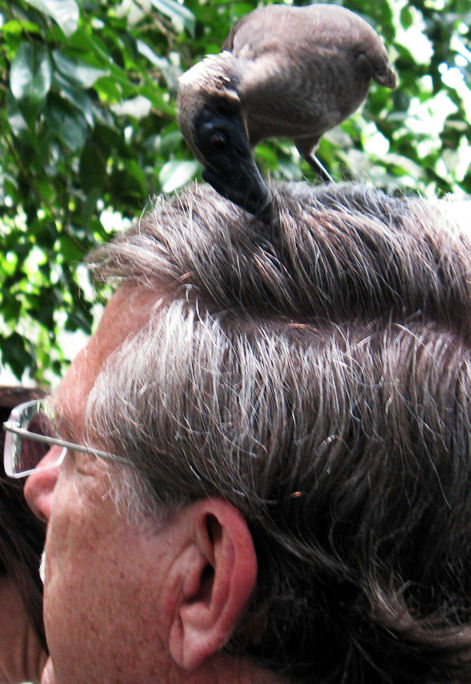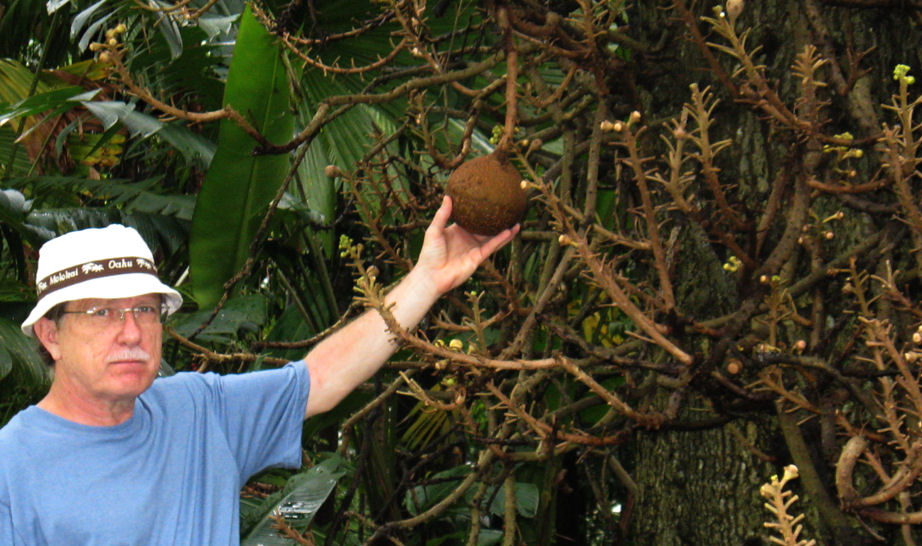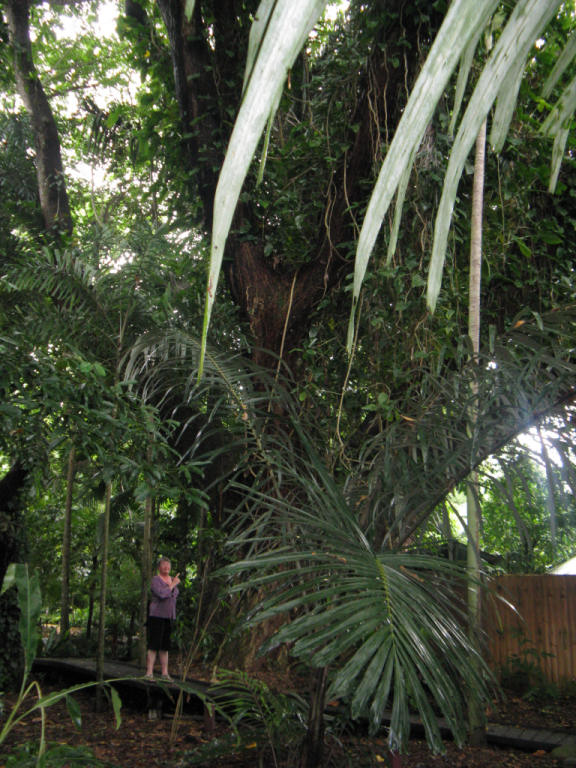 We lucked out with the weather for two adventures, so weren't disappointed when rain finally came on our "free day". Before leaving on day four we managed a couple hours in the Botanical Gardens, doing only about one quarter of the total area. I definitely loved Cairns with the evening buzz downtown filled with tourists, the flying foxes display at dusk and hope to go back one day.