VEHICLES II

We picked up two newer cars in August. Heather, across the lane from us came down with dementia and was no longer allowed to drive. She had an immaculate 2009 Mitsubishi Colt Plus.
Only two minor scratches on a bumper and like brand new in the interior. At only 23,000Km (13,60miles) it was like brand new. So we bought it for Ne. And I got Ne's old 2001 Platz. Not to be left out, I had to get Gail a newer car, too. She had been muttering about compact SUV. But we couldn't afford a new one and I couldn't find a reasonable used one. In my search, I stumbled across a car that I had to have, so I bought it. A 2016 Honda Jazz RS, with bells and whistles

Mystic Garnet Pearl



At the pump:

$2.10/litre
$8.09/gal


It took me seven years to do the A-Z MalleyGrams. In some cases I had to leave things out due to space restrictions. I also reckon I have accumulated a few more items during that time. So I bring you V 2.0
The original "V" has been updated (read it) VIDEO VAULT -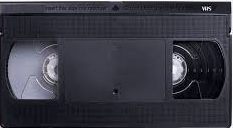 Since 1987 I have gone through many VCR machines and a couple video cameras. We are talking tape, not the current digital machines. I accumulated 50 hours of family, friends and our trips. When I discovered that I could get 250 songs on a 6 hour tape I switched from reel-to-reel and taped tunes from the radio. I also recorded music videos from the TV. I ended up with over 100 tapes. I also taped TV shows, commercials and movies. Over 150 tapes of those. I have almost completed digitizing all of the above. When a tape has been converted I toss it. I am currently working on TV tape #88. I reckon I should complete the whole project in about a year. Nice thing about it is that I have been able to hear and watch all the things I had saved, making it not a waste of time in the first place.
...BUT WAIT...THERE's MORE...
VISCERAL VINYL -
I am not about to enter into the Vinyl vs Digital debate. I don't appreciate any nuances; I just like to listen to great songs - end story. Just like the VCR conversion mentioned above, I have also digitized 600+ albums and 285 45s. I only saved the album tracks that I liked, not all of the tracks. I have sold about 200 so far, in my vain attempt to downsize my life.
VENDORS - When I worked baseball and football games I yelled: "Hot Dogs...get your hot dogs..." And I was not alone, every vendor hawked his product. So I find it so strange here in New Zealand where the vendors don't say a word. Instead they just stand silently at the bottom of an aisle and look around the crowd for a customer. I call them "Vending Machines".